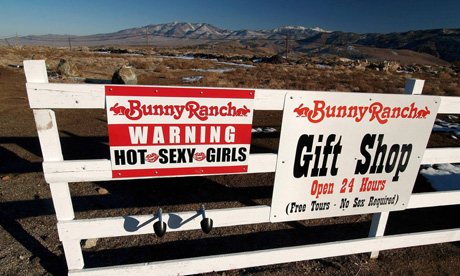 UNITED KINGDOM - When I meet the home secretary, Jacqui Smith, on Wednesday afternoon, she is at the centre of frenzied press attention. She has just announced planned legislation to target those who buy sex from trafficked women, and though she has been talking about the subject all day, she shows no signs of flagging. She tells me she is "very proud" to have taken this step. I ask what motivated it. "I thought it was important to continue to look at the way in which we tackle prostitution," she says, "and we had not, until this point, looked at the impact demand has made on the sex industry." She explains that demand is one of the main reasons so many women are involved in the sex industry, including those who have been trafficked here to service the market. "We need to send out a message to men and to society in general, that most women do not choose to be in prostitution, whereas the buyers have free choice."
The proposals follow a six-month governmental review of the demand side of the sex trade. It should soon be a criminal offence to pay for sex with someone who is controlled for another person's gain - and it will be no defence for buyers to claim that they were unaware that a person was trafficked, pimped, or debt-bonded to their drug dealer or landlord. Kerb crawlers will also be penalised more than they have been: police currently have few powers to deal with a kerb crawler on a first offence, but the expected new law will remove the need to prove repeat violations. Police will also be given powers to close premises associated with sexual exploitation.
An estimated 80,000 women are involved in street, escort and brothel prostitution in the UK. According to government statistics, 4,000 women and children have been trafficked into prostitution in the UK at any one time, but the police suggest the real figure is far higher - studies have found that at least 70% of women working in UK brothels are trafficked from places such as Africa, Asia and eastern Europe. The fact is that a thriving sex industry, left to operate largely without government or police interference, is naturally a green light for traffickers keen to make easy profits in a welcoming environment.
READ THE FULL ARTICLE AT
Guardian.co.uk