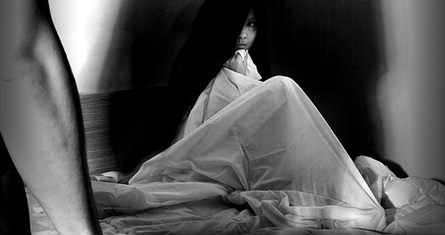 A Poster from VietAct
NEW YORK - It took 12 years for Martina Okeke to break free.
After moving from Nigeria to New York in 1988, she cooked, cleaned and took care of a Staten Island couple's children on the promise of a $300 monthly wage and tuition help for her kids back home. She never received a penny.
Friends from Okeke's church finally convinced her to leave the family, but she refused to report them to the authorities. "I did not want to have a bad name," she told a reporter from the New York Times.
In June 2001, two Indonesian women, who paid $3,000 each for a falsified visa, airline tickets from Jakarta and the promise of a well-paying restaurant job in New York, escaped from a Brooklyn brothel. They had arrived in New York only to find that their "debt" had increased to $30,000. The men waiting for them at the airport also threatened to kill them if they refused to work as prostitutes, according to the Brooklyn Rail.
Human trafficking for labor or sex would seem to be something from another century — or at least another place. Stories like these, however, make clear that the practice exists in modern-day New York. Galvanized by such shocking anecdotes, an unlikely coalition of Bush administration officials, Christian conservatives and liberal activists have focused attention and money on human trafficking, passing landmark federal legislation and committing over $150 million to find and help domestic trafficking victims...
READ THE FULL ARTICLE AT GothamGazette.com